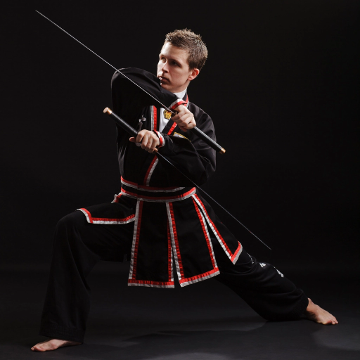 Scott Slack
PKJN (5th Dahn/5th Degree Black Belt)
I began training in Kuk Sool Won™ in 1990 under Master Darren Hart. In 1996 I received my 1st Degree Black Belt. After 9 years of being an assistant instructor, I opened a Kuk Sool Won™ school of my own in 2005 at Newmarket Suffolk, UK.
My favourite aspects of Kuk Sool Won™ are the variety of skills, techniques, training and ability to help others improve their fitness, confidence and achieve their goals.
Some of my achievements have been winning the European and UK Championships 13 times. I have also had the opportunity to learn and demonstrate Kuk Sool Won™ in Korea, USA and Europe.
I hope you find the information on this website useful if you have any questions please feel free to call me.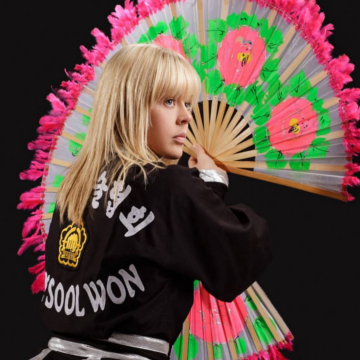 Nicola Slack PSBN (3rd Dahn/3rd Degree Black Belt)
Nicola began her training in Kuk Sool Won™ in 2005. Her favourite elements of KSW are learning new techniques, jump kicks and acrobatics.
As well as being an assistant instructor PSBN Nicola's many achievements are earning her 2nd Degree Black Belt and winning the 1st and 2nd Degree Grand Champion trophies at both European and UK Championships.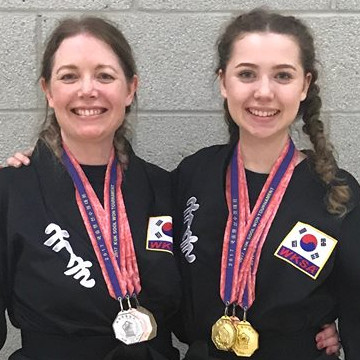 Danielle Game JKN (1st Dahn/1st Degree Black Belt)
Danielle spent years watching her son & daughter training and when she turned 42 decided to get off the spectators' bench and join in! She never felt fit or coordinated and was a bit of a whimp starting out (her own word)! Danielle wanted to challenge herself, and Kuk Sool Won™ definitely fit the bill. She didn't want a sport that was full contact, but I did want something you could do with a group.
Danielle has been training hard for 5 years and has taught her that despite not have the ability to do something as well as the next person she did have the ability to do it to her own best possible standard. Earning her Black Belt was the best feeling ever, she said and had pushed herself harder than before since becoming a JKN. Doing so has allowed Danielle to always come away from classes feeling a great sense of pride. She now helps others learn the discipline too and has said Kuk Sool has helped her in so many ways and that she's so pleased she took the leap!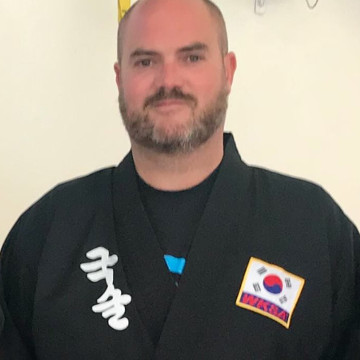 John Andrews JKN (1st Dahn/1st Degree Black Belt)
John started Kuk Sool Won™ over four years ago after he stopped playing football and had put weight on. He wanted to get active again and has known PKJN Scott for many years and decided to speak to him about starting KSW. He told John to come along for a taster session and from that day on hasn't looked back - John has also lost over three stone in weight since starting.
John achieved his Black belt in June 2018 and never in a million years thought he would get it, but with loads of support and encouragement from his Newmarket Kuk Sool Won™ family, he did. The things JKN John loves about Kuk Sool is that every class is different and you never stop learning!
Kuk Sool Won™ of Newmarket:
Address:

Newmarket Leisure Centre, Exning Road, Newmarket, CB8 0EA
Find Us On Google Maps:
Get In Touch:
Your first class is completely free of charge - please contact PKJN Scott or PSBN Nicola for further details.